Jeannette Lee has over 30 years of experience with corporate leadership and business growth. Jeannette founded and sold Sytel, a 300-employee enterprise IT firm, and led a mid-sized government services group for a public company, TechTeam Global LLC. Jeannette served on boards and was guest lecturer for several years for The Georgetown University MBA for Entrepreneurship. She is a member of CEO.org and served as a chapter officer of the Young Presidents' Organization (YPO). She has been a governor-appointed board member of the Maryland Technology Development Corporation, trustee for The George Mason University, and other non-profit and for-profit boards. She is a member of the advisory board for an early-stage venture fund for women and minority-led companies. She has a Bachelor in Arts in economics from The George Washington University.
Jeannette is the dynamic CEO of KeyLogic and a member of its board, driving strategy, growth, and operational success. She is leading the charge to create an industry-leading, agile, mid-tier company by acquiring and integrating high-end graduating small businesses while pursuing aggressive organic and program growth.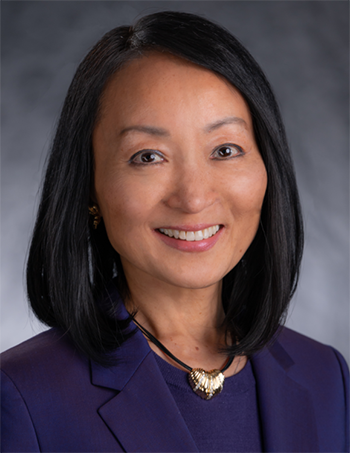 What excites you the most about working at KeyLogic?
What excites me most is building a company with depth, breadth, and purpose. Where our employees can go home every day and recognize they have made an impact, and where we collectively can make a difference for  energy, federal civilian, and defense customers challenged with complex missions.
How does KeyLogic make a difference in the world?
KeyLogic anticipates our customers' needs and helps them navigate a rapidly changing world. We provide our customers with innovative solutions and problem solving for their challenging critical energy, security, and economic missions.
What is your passion outside of work?
Pickleball and hanging out with free-roaming chickens, peacocks, turkeys, and a goat.