Complex Projects and Portfolios Management
Managing a complex array of project types across multiple portfolios as the pace of technology accelerates is a daunting task. KeyLogic's KeyInsight is an enterprise knowledge management system designed to implement and manage federal programs, portfolios, and assets.
Developed as a government off-the-shelf (GOTS) product and actively in use today, this tailorable Business Systems Integration (BSI) system has proven its value managing complex project portfolios of over a thousand projects. Agile and user-friendly, with advanced visualizations, KeyInsight ensures the most efficient use of available and future resources. Whether tracking budgets, quality, contributions, or technology readiness, KeyInsight makes it all clear.
KeyInsight is a perfect fit for managing large R&D portfolios and is currently used to manage a national lab portfolio, with more than 100 active projects representing $6.5 billion in research funding.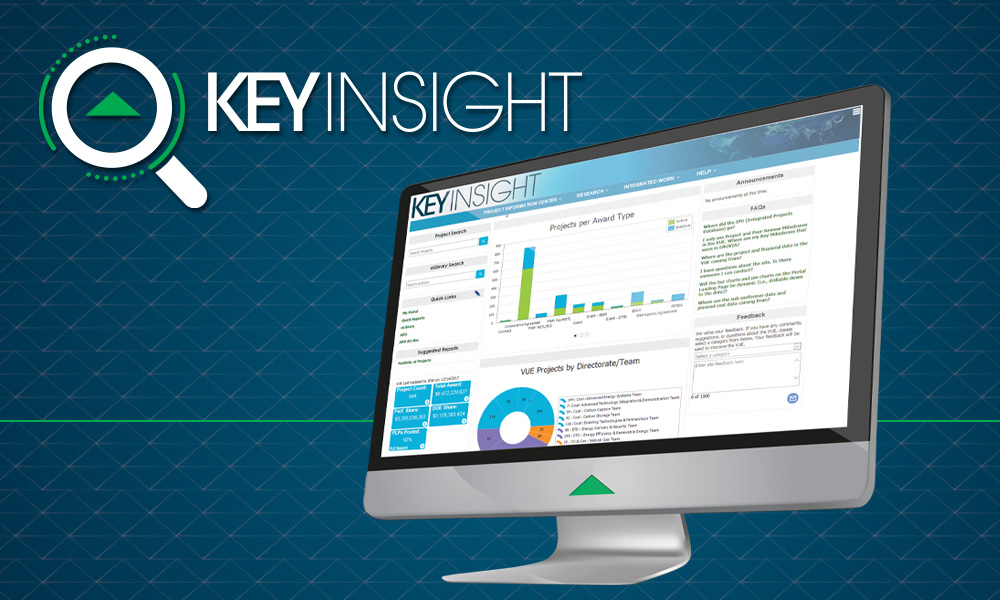 KeyInsight is a web-based knowledge management tool developed to facilitate efficient and effective data and process management. KeyInsight is made up of several modules including …
Contact Our KeyInsight Experts
For additional information regarding KeyInsight, get in touch with our experts.