Chelle Adams is a seasoned leader with over 26 years of professional human resources experience in government contracting, higher education, and behavioral healthcare. 
Her work in the field has earned international, national, regional, and state recognition in excellence in HR practice.
Chelle earned a Bachelor of Science in business administration and a master's degree in leadership. She holds the following professional certifications: Certified Professional in Talent Development (CPTD) through the Association of Talent Development (ATD) and a SHRM-Certified Professional (SHRM-CP) through the Society for Human Resources Management (SHRM).
Chelle is KeyLogic's director of human resources, where she provides innovative performance and talent management solutions to empower understanding and engagement of all KeyLogic employees. She leads the human resources team in strategic support of KeyLogic's complex multi-disciplinary enterprise through collaboration and partnership with all employees and contracted government agencies.
Serving as a senior level advisor to the CEO, COO, and the senior leadership team, she leads the development and implementation of organization-wide programs, policies, and strategic human resources initiatives to further KeyLogic's mission.
Chelle focuses on contemporary human resource delivery practices to advance the KeyLogic organization while developing and managing comprehensive employee services and programs that create and foster a proactive, diverse, and inclusive environment in a multi-discipline enterprise.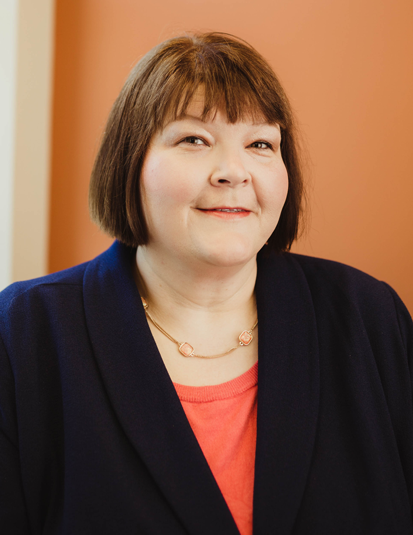 What excites you the most about working at KeyLogic?
KeyLogic supports HR professionals as respected advisors who seek new ways to solve old problems and also as "value creators" who help all stakeholders win!
Through KeyLogic's extraordinary commitment to success, I am supported in creating lasting relationships that improve the company through engagement and enthusiasm!
How does KeyLogic make a difference in the world?
KeyLogic employees drive the mission success of critical domestic and global missions within the federal government of the United States including energy, national security, and federal civilian missions.
By attracting and retaining high-level professionals with extensive expertise and experience, we are able to provide cutting edge solutions to our customers, and ultimately make the world a better place!
What is your passion outside of work?
Teaching / learning: I am a regular visiting instructor at West Virginia University and a frequent guest speaker at various academic institutions instructing both undergraduate and graduate students in the human resources management field.

Family: I am married to Ray, an executive chef, and the mother to two adult sons, three Pugs, and one tabby cat.
Service: I use a combination of my talents in fiberarts / leadership to serve the community as the local chapter coordinator for www.projectlinus.org and the North Central WV coordinator for www.knittedknockers.org.