Chris Waychoff is a visionary senior manager, strategic capture expert, strategist, futurist, and analyst who specializes in bringing together interdisciplinary teams to develop innovative solutions, customer experiences, entrepreneurial business models, analytical studies, tools, and information system designs to solve our customers' most challenging and "super wicked" problems. He has experience in a broad range of technologies, methodologies, and organizations, but has particular expertise in innovation centers, future trends and impacts, strategy and strategic planning, technology and industrial base analysis, advanced data visualization, capture management, policy analysis, performance measurement, acquisition transformation and life cycle integration, arms control, decision support, business process reengineering, change management, and entrepreneurship.
Before coming to KeyLogic, Chris was the acting vice president of governmentwide acquisition contracts (GWACs) and indefinite delivery, indefinite quantity (IDIQ) at Engility, as well as a technical fellow and senior strategist. Chris was the chief of staff of the Air Force and Navy Group. He was also a technical fellow, manager, and senior management consultant at Northrop Grumman and TASC.
Chris began his career at the U.S. Congress' Office of Technology Assessment where he was a project director and senior analyst. He received a Master of Arts degree from Harvard University and graduated summa cum laude at the University of Pennsylvania.
Chris is senior director for corporate innovation and a catalyst for innovation injection in all aspects of KeyLogic's business: business development, capture, operations, programs, and technology development. He founded IIA Tech (now KeyLogic) Innovation Lab, Innovation Network, Professional Guilds, Innovation Wiki, and IP process. Other duties include forecasting emerging technologies and markets, developing new strategies, approaches and methodologies; and bringing together interdisciplinary teams to develop discriminating solutions.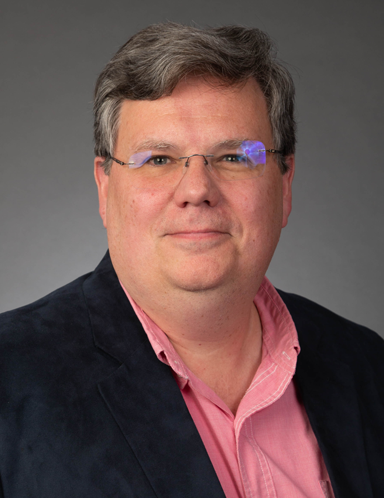 What excites you the most about working at KeyLogic?
Working in a dynamic, growing firm provides opportunities to wear multiple hats and have impact across the company. I'm especially focused on enhancing our corporate capabilities to take our place as an industry technology leader. 
How does KeyLogic make a difference in the world?
KeyLogic internalizes our customers' missions as our own. We feel a sense of urgency in helping our customers navigate rapidly changing social, technological, economic, environmental, and political trends to avoid risks and threats and capitalize on emerging opportunities.
What is your passion outside of work?
Family, friends, and music.