Martin Cummings has combined his degree in political science with his military leadership experience and more than 25 years in federal contracting to become a leading corporate advisor to companies doing business with the U.S. government. He brings extensive knowledge of biometrics, cyber security, and program management to KeyLogic and advises the company on strategic direction, customer relationships, and specific programs in the information technology arena. Marty served two terms on the executive committee of ACT-IAC and currently serves on the advisory board for the Government Business Executives Forum (GBEF).
As corporate advisor, Marty is involved in the day-to-day growth initiatives for KeyLogic, identifying opportunities, negotiating teaming arrangements, and supporting bid efforts in coordination with the chief strategy officer and senior vice president for business development. His extensive relationships with both government and industry officials are critical for access to key stakeholders and IT thought leaders.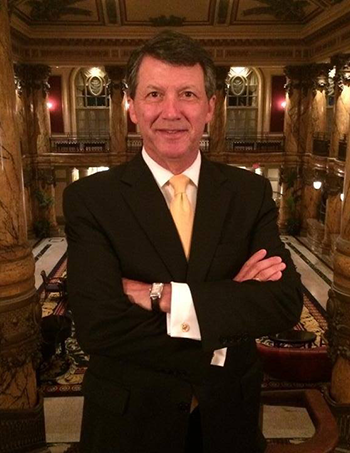 What excites you the most about working at KeyLogic?
I love the energy and excitement demonstrated by KeyLogic's leadership team and the company's ability to respond to both existing and emerging requirements of federal agencies. The company's focus on exceptional customer service makes the firm stand out among a crowded field of contractors.
How does KeyLogic make a difference in the world?
KeyLogic is bringing leading edge technology, including artificial intelligence and other advances to the U.S. government to enable better constituent services and allow agencies to secure data, networks, and personnel at a time when both customer demands and threats from adversaries are on the rise.
What is your passion outside of work?
My passions are golf and woodworking, and I've combined these passions by making wooden golf putters the way they were made 160 years ago, after completing an apprenticeship in Scotland with a master putter maker.