Carbon from Cradle to Grave
Deep decarbonization is a complex challenge requiring a balanced understanding of the underlying technologies, regulations, and markets.
Technologies
There are many variations of carbon capture utilization and storage technologies, some of which offer tremendous potential when scaled. Successful deployment depends on numerous factors specific to each location. Understanding the technological options will help customers choose a strategy suitable for their unique situation.
Policy and Regulation
Local, national, and global policies are driving the adoption of certain carbon management strategies. Due to the multitude of policies that exist across locations, understanding relevant policies and their potential evolution throughout the project's lifetime is vital.
Markets
Markets are being upended by decarbonization. Traditional technoeconomics are challenged by a social factor that is altering the ROI calculation. Deployment decisions require a nuanced looked at how best to balance stakeholder expectations, and how to quantify the economic impact of carbon management.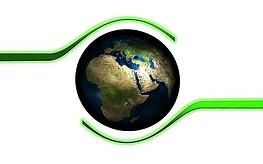 Client Challenge: How to build an understanding of the potential impact on the power supply system if states used a mix of regional CO2 policies, some emission …
Carbon Management Experts
Unmatched suite of tools and talent to navigate the complexities of net zero. 
Joe Marriott, Ph.D.
Director, Strategic Energy Analysis