Full Budget Lifecycle Solution
Veracity is a full budget and performance management lifecycle solution. The system delivers a suite of tools to gather, assemble, model, and manage end-to-end agency planning, programming, budgeting, and performance data and processes. Veracity unlocks efficiencies enabling improved analyses and efficiently produces polished, reader-friendly, and detailed budget and performance management documents and reports. Unlike commercial applications, it was specifically built for the government budgeting lifecycle. Veracity offers "point in time" logic and easily handles "what if" scenarios that provide significant value to agency leadership. The system was specifically built / architected to be used by multiple agencies, which allows for quick modification and implementation, lowering both risk and cost.
Veracity is a full spectrum solution, covering processes from strategic planning through budget and performance execution, and work stages from process planning through data collection, data aggregation, and document production. In addition, Veracity's user help, document storage, rules management, and decision documentation capabilities provide powerful tools to maintain and grow institutional knowledge.
Why Veracity?
Built by the federal budget community for the federal budget community
Designed for compatibility with other agencies as a government-owned shared service
Complies with current federal standards and policies, including cloud-based deployments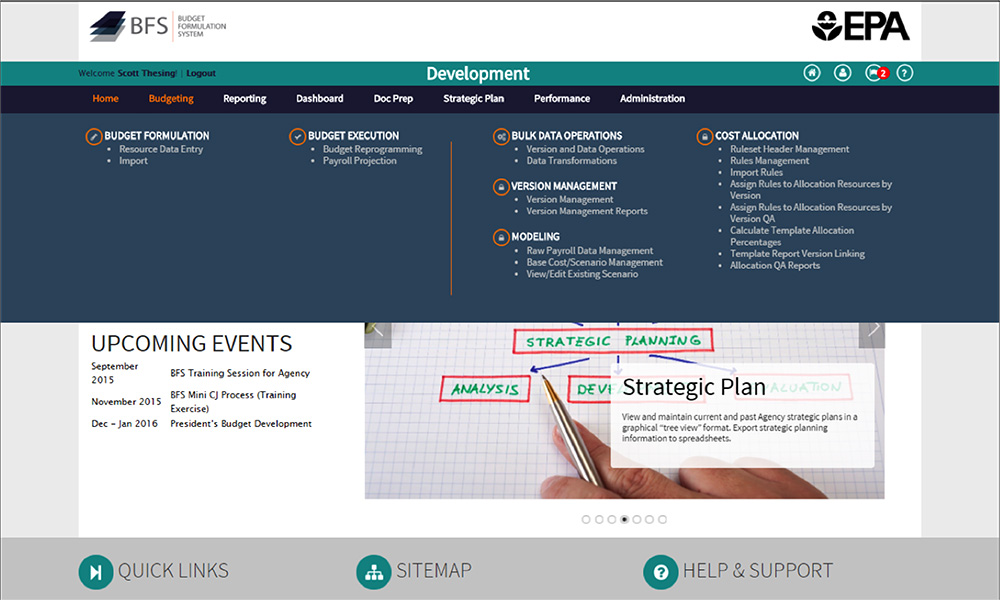 The system is currently used by the Environmental Protection Agency supporting their budget formulation, budget execution, and performance management functions. At the EPA the system …
Veracity Meets Your Needs
Its flexible and modular approach will provide core functionality that will meet the needs of most federal agencies and allow individual agencies to select additional functional modules to meet agency-specific business needs."
- Budget Line of Business Newsletter
Contact Our Veracity Experts
For additional information regarding Veracity and to schedule a demo, get in touch with our experts. 
Michele Smith
Vice President of Contracts and Business development Operations